Mill D: Former Powerplant-Related Outbuilding
---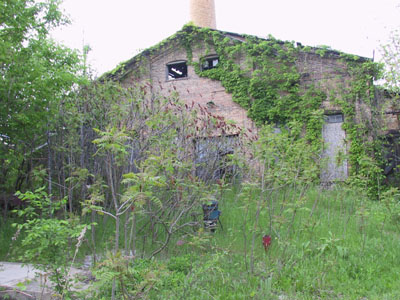 This "out-building" portion of Mill D is rather more dilapidated than most of the rest of the complex. Notice the smokestack behind the outbuilding - it was once the smokestack for the boilers for the Mill D powerplant; but that has been torn down, and the base of the smokestack is now outdoors. The building in the picture that we will explore is quite near the base of the smokestack, and it is my guess that it was directly connected to the actual powerplant building, and may have even contained some or all of the plant's turbines. (The boilers, of course, would have been in the actual building containing the stack.)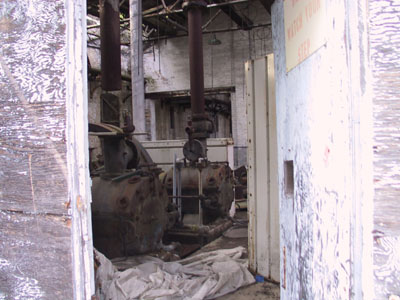 Entering the building... "Watch Your Step"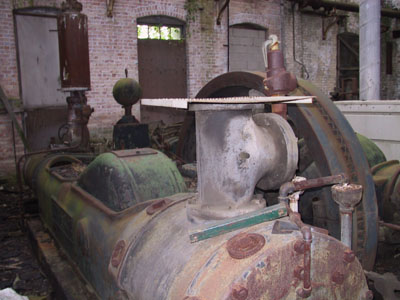 The first thing one sees when walking in the door is this rather large and rather rusted engine.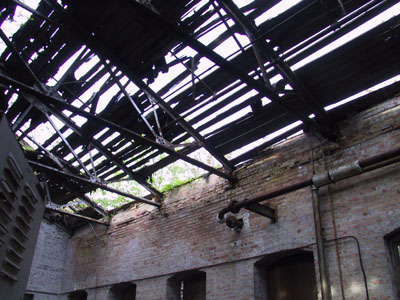 Given the condition of the roof, it's a wonder that this building and its contents are in as good of shape as they are.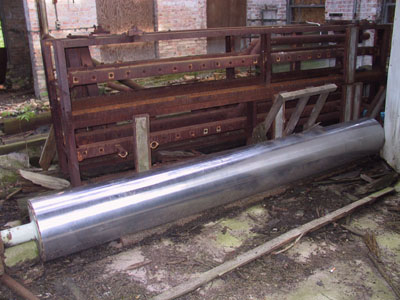 The building contains one paper machine roller that looks almost brand-new...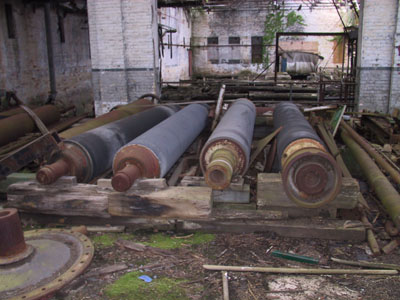 ...and several which do not.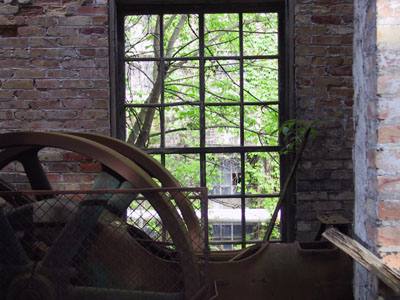 Another engine, this one in front of a window with a rather nice view.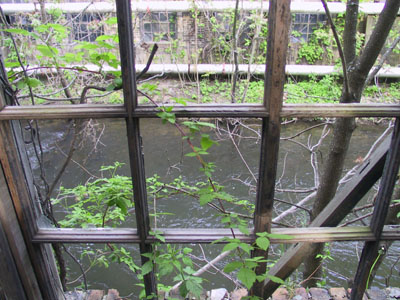 The windows on that side of the building look out on Portage Creek, and the main Mill D building.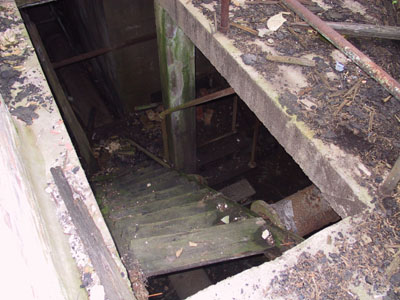 The building we're in contains a basement, which we chose not to enter, for obvious reasons.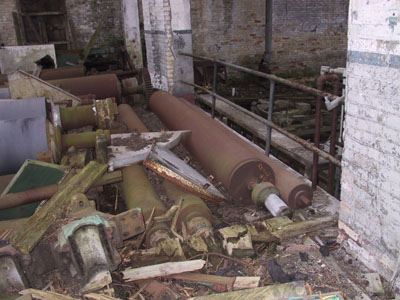 Many more machine rollers are in this part of the building. I wonder if they were stored or repaired in this building, or if they were just dumped here for some reason. Also curious is the fact that they haven't been scrapped - they're probably made of steel, and they look pretty substantial.
Proceed further into the building.