Crown Vantage Paper Mill
Mill 1 - Front
Back to: Alliedpaper.org Home / Crown Vantage Mill Home

---
Navigation:
We will now head around to the front of Mill 1: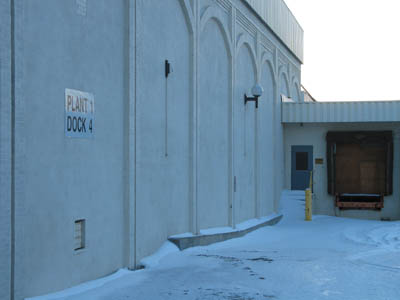 It looks like Dock 4 of Plant 1.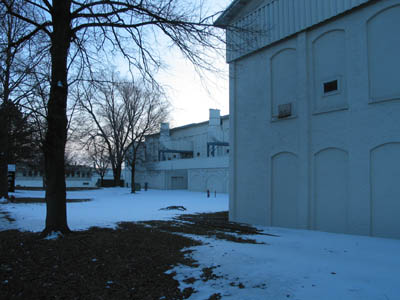 Looking down the front of Mill 1 along Parchment's main street...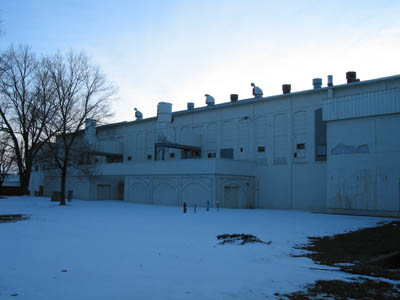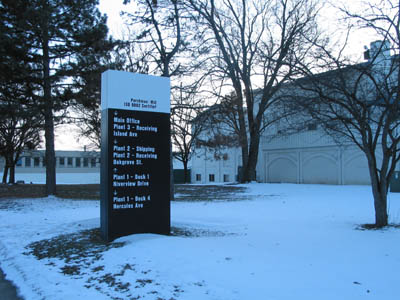 In the front of the mill, we see the mill's former name-plaque. The "Crown Vantage" name has been scraped off of this and the other signs around the property, perhaps by the city of Parchment to reinforce the fact that the property is no longer owned by the Crown Vantage company...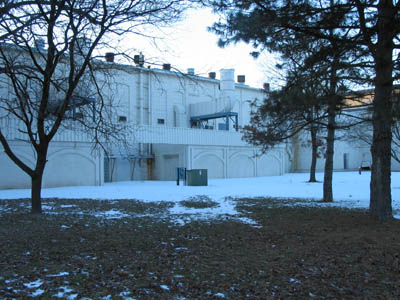 How cool of a sight is this to see along the main street of a town!?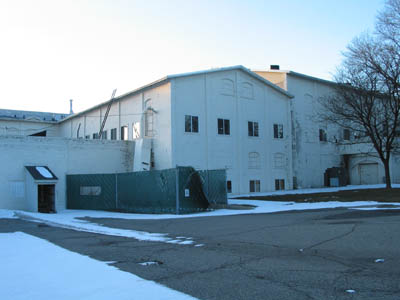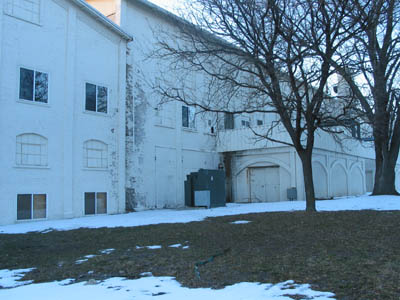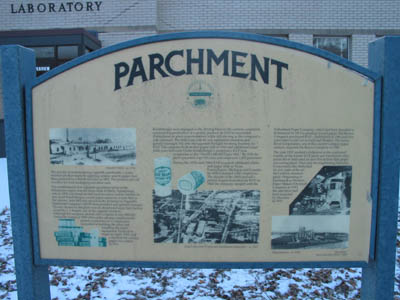 Well, at least the city of Parchment takes some amount of pride in its former mill, somewhat unlike Kalamazoo and its Allied mill...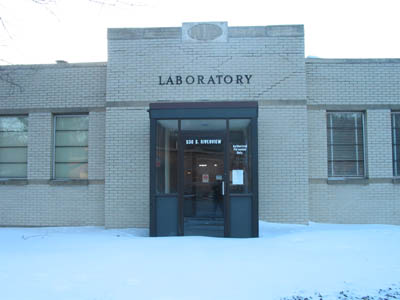 Laboratories seem to be important components of most all papermaking operations, Crown Vantage being no exception.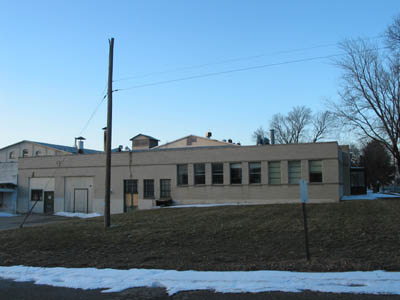 The side of the laboratory and some more mill buildings...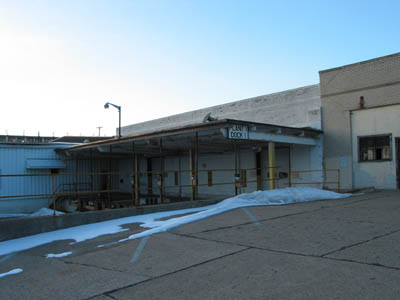 A truck loading dock is crammed in there between the labs and the other mill buildings.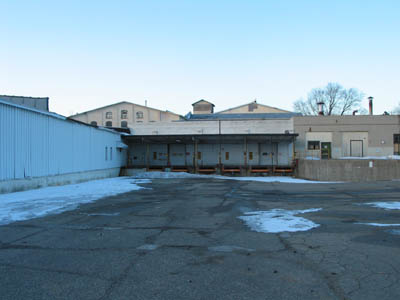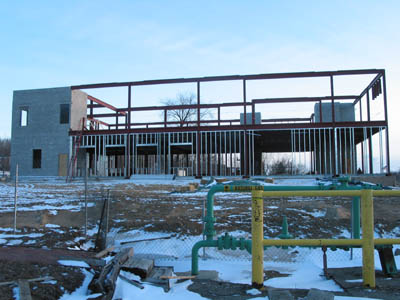 The Parchmentizing Plant used to stand in the foreground of this picture, but it has been torn down and this credit union office is being built there instead.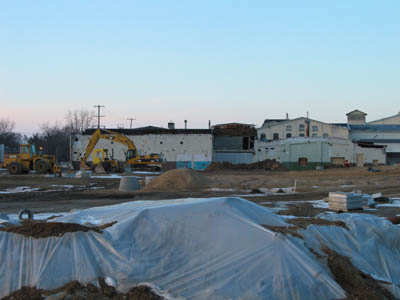 The site of the former Parchmentizing plant with the remaining parts of Mill 1 in the background.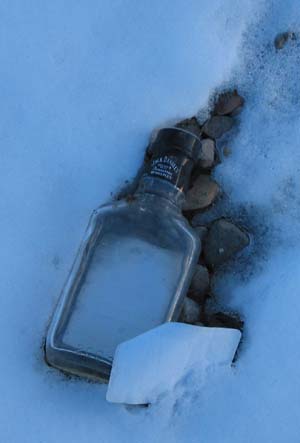 This mill seems to be beyond the help of even Mr. Daniel.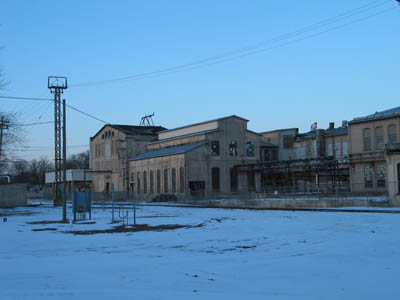 Well, we have now come full circle to the back of Mill 1 where we started.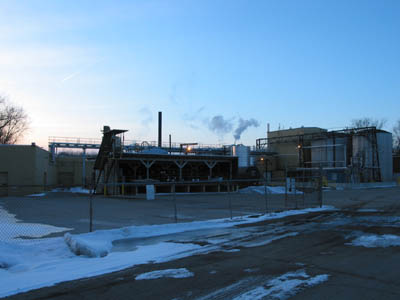 At least the chemical factory behind Mill 1 appears to be enjoying better fortunes than the paper mill...
Return to Crown Vantage Mill Home
Return to Alliedpaper.org Home