My collection of photographs of the area around Mill D, Portage Creek, the remnants of Mill E, and the Power Plant is by no means comprehensive, so they are not presented in any type of systematic order.
Here's the front of Mill D: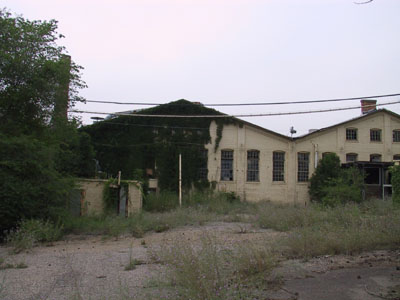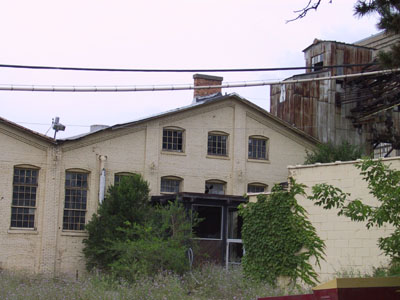 And the powerhouse: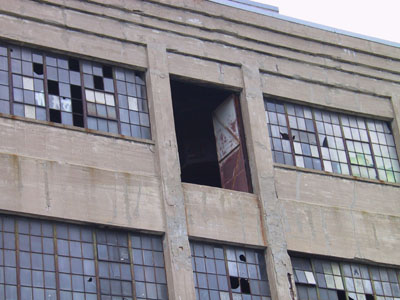 With a wide open door just a little too high to reach...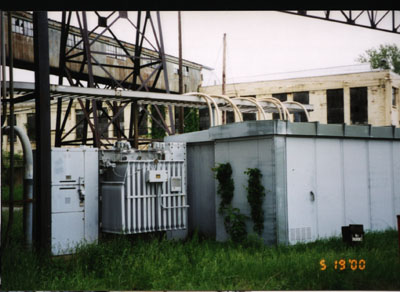 There is a fairly sizable substation in front of the Powerhouse. This substation is still present, but the equipment in it powered down when Consumers' Energy removed the main substation that interconnected the Allied complex with the power grid. Presumably the substation in this picture (being directly connected to the Powerhouse) is owned by the Allied mill, and the Consumers' Energy interconnection station was owned by Consumers'. *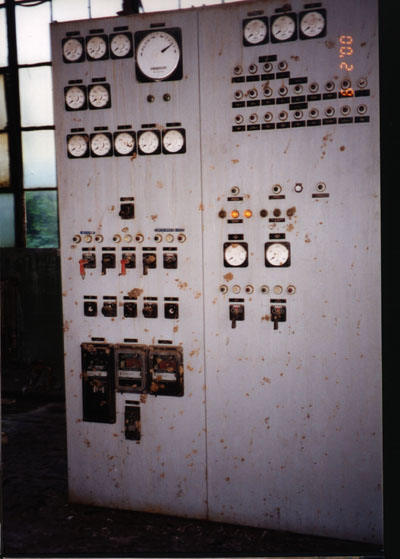 This panel, which is inside the powerhouse and seems to be directly connected to the substation in the previous image, was at least nominally powered up at the time the picture was taken as shown by the two illuminated indicators. *
There is a small service garage in front of Mill D: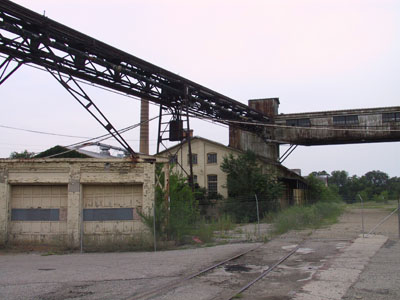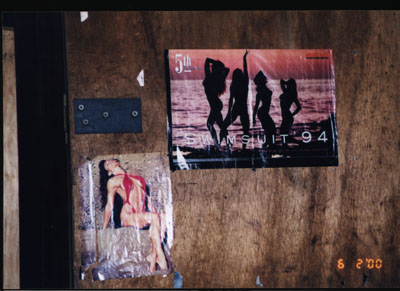 ...the office of which contains these pages from some magazine. *
Now, heading into the area between the Powerhouse and Mill D: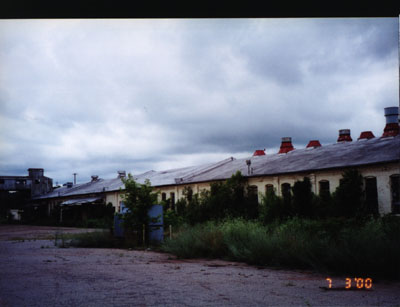 A view of the front half or so of Mill D... Note the ventilators on the far right of the picture; those are in the gigantic Mill D machine room which contains three separate production lines. *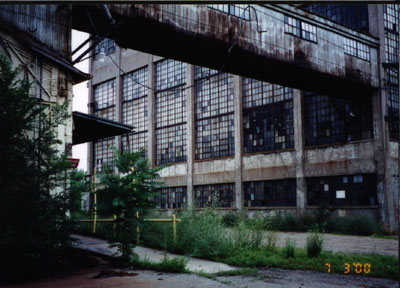 The side of the Powerhouse facing Mill D. *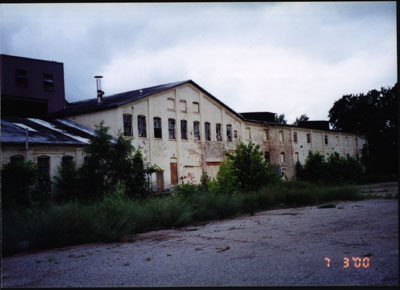 And the back half of Mill D. We haven't seen what's in most of this section of the mill, since the floors are a bit unstable there. *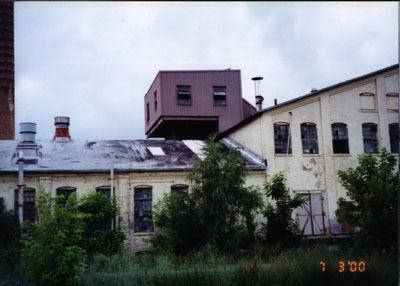 Presumably, (as in Mill C), the corrugated metal structure in this photograph contains a deculator - a machine for removing air from the paper machine feed stock before it is pumped to the headbox. *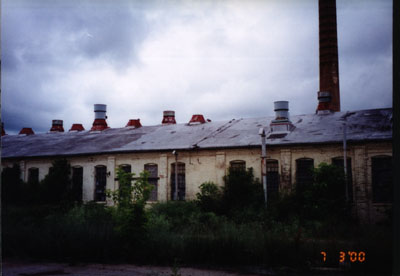 More Mill D *

And the back of the powerhouse. *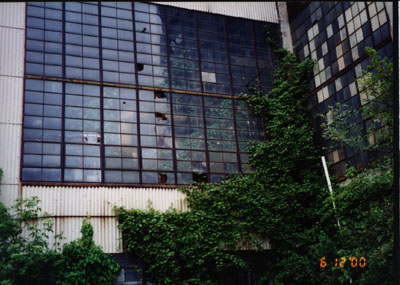 Nice view of the windows... *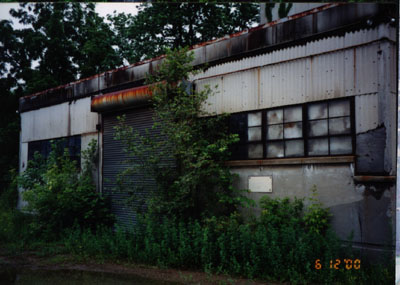 The powerhouse has a pretty cool loading door and storage area back here, too. *
There are many more interesting things to see on the grounds of the Allied Paper Mill, but unfortunately I don't have photographs of the rest. So, that's all for now!